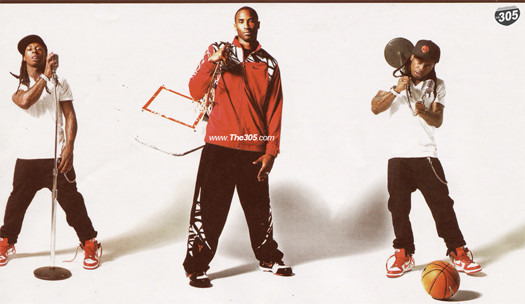 Kobe Bryant is currently involved in a legal battle over his nickname "Black Mamba" and if he is forced to give a deposition, he will do his best Lil Wayne impression.
According to The Blast, pharmaceutical brand Hi-Tech Pharmaceuticals have asked the judge to make Kobe sit down for an interview and answer questions about the "Black Mamba" name.
The former professional basketball player's attorney is refusing to let him take part in a deposition over trademark issues and instead wants him to submit written answers.
"Deposing Kobe Bryant would be like Lil Wayne's deposition… it would be just like that – he'd just be saying 'I don't know, I don't know, I don't know.'"
Of course, the attorney is referring to Wayne's hilarious deposition from back in 2012 where he answered "I don't recall" to numerous questions that he would of known the answers to, but they had nothing to do with what he was being sued for.
There has been no decision made as of yet regarding Kobe Bryant's deposition. This lawsuit all began in 2015 after the company Hi-Tech Pharmaceuticals filed to trademark the name "Black Mamba HYPERRUSH" to sell diet pills. Bryant's team demanded that their trademark not be approved and they have been battling it out ever since!