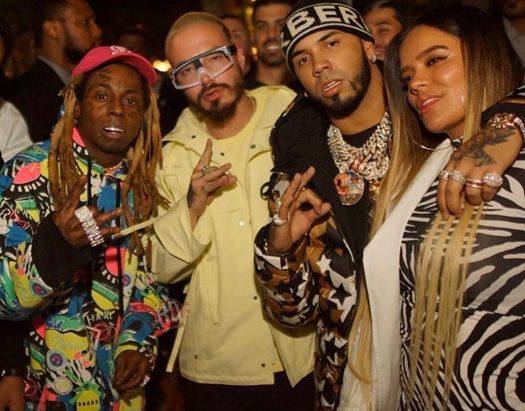 Earlier this year, Anuel AA sat down with N.O.R.E. aka Noreaga and DJ EFN for an interview on their "Drink Champs" podcast to discuss his career, life, fame, and more.
At the 14:00 minute mark, the Puerto Rican rapper reveals he listened to a lot of English-speaking music growing up and the artist he studied the most was Lil Wayne. He went on to say he really took notice of Wayne around Tha Carter III and Tha Carter IV era, as well as when he introduced Drake and Nicki Minaj to the world.
Later on in their conversation at the 1:14:00 mark, Anuel references Tunechi's iconic deposition by answering "I don't recall" to a question about which watch he was wearing when in jail. You can check out the full interview after the jump below. AA and Weezy previously collaborated on the song "Ferrari" a couple of years ago!