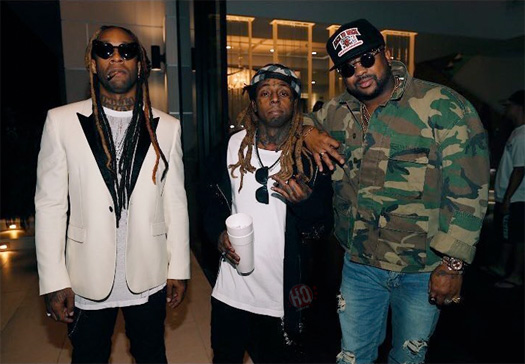 A few months ago, Jeremih and Ty Dolla $ign released their "New Level" promotional single featuring Lil Wayne.
However, when Jeremih and Dolla $ign's collaboration album, MihTy, dropped on October 26th, Tunechi's feature was missing from the project.
If you are wondering why this is, the producer of the track, HitMaka, has revealed on Twitter that he couldn't clear Weezy's verse, as well as that there is also an unreleased version of "New Level" with PARTYNEXTDOOR:
"To be honest there's a version on that song with PND and Wayne. Couldn't clear 'em so I leaked the one with Wayne and it got taken down. Really didn't care how long it was up, wanted y'all to hear it"
You normally hear of songs not being released because they couldn't clear the sample that was used, but you don't usually hear of songs not dropping because the verse couldn't be cleared?!