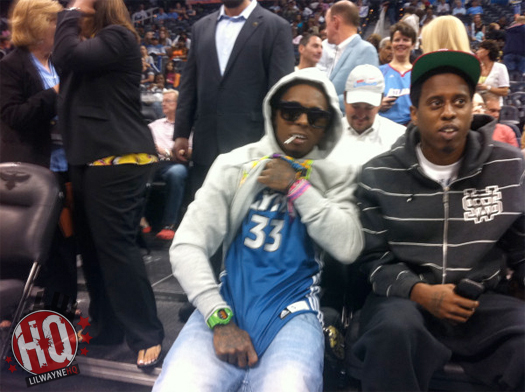 The "Feature Friday" edition for this week is Gravy's "Brooklyn Winter" song from 2005 featuring verses from Lil Wayne and Boo.
If you didn't already know, Gravy is also an actor who is best known for portraying The Notorious B.I.G. in the movie "Notorious" and in the Tupac Shakur biopic "All Eyez On Me".
"Let's play, buck 50 on the freeway; Hands up ya dress, just rubbin' like a DJ; Chkk-chkk, now ya screaming: 'Go DJ'; I can make ya cum back to back like a replay; Know the boy stuntin', no top on the Lambo; Long ass hair, bandana like Rambo "
You can listen to "Brooklyn Winter" below. How do you compare this to Wayne and Drake's "Ignorant Shit" freestyle?
PREVIOUS: Feature Friday #155