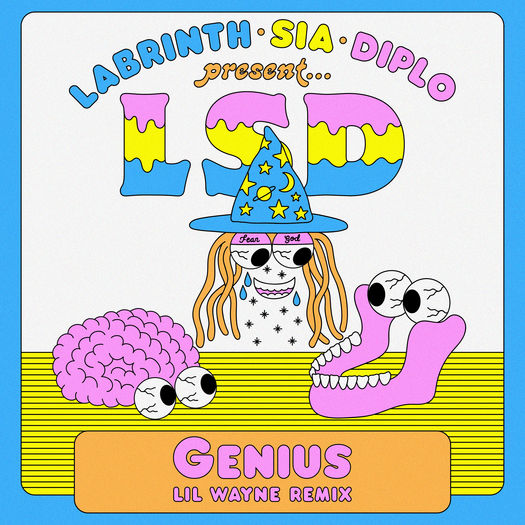 We first heard a snippet a couple of months ago, and now here is LSD's official "Genius" remix featuring a verse from Lil Wayne.
"A B C D R U G H I J K L S D"
If you didn't already know, LSD are a group consisting of British singer Labrinth, Australian singer Sia and American music producer Diplo.
You can stream the "Genius" remix after the jump below and purchase it on iTunes here! What are your thoughts on this collaboration?