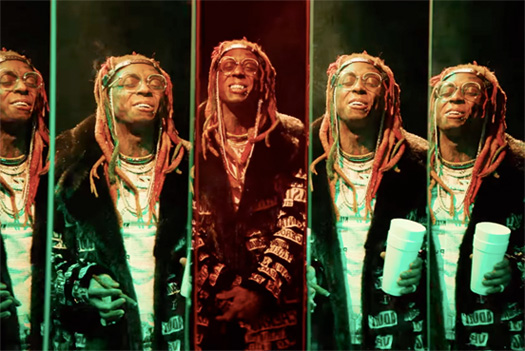 Here is the official music video for Lil Pump's "Be Like Me" single featuring a dope verse from Lil Wayne.
The visual includes plenty of Pump and Tunechi look-a-likes and imposters, as they all want to "be like" them. Tune stands in a room full of mirrors with a double cup and blunt for his part.
You can find this collaboration on the "Gucci Gang" rapper's Harverd Dropout album, which is available to stream online now. Hit the jump to check out the video!