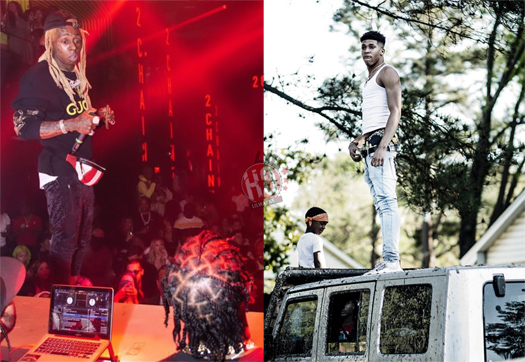 NLE Choppa recently chopped it up with Billboard to talk about his brand new single titled "Blocc Is Hot".
During their conversation, Choppa revealed his new song was inspired by Lil Wayne's debut album Tha Block Is Hot, he is a big fan of Wayne, and he grew up listening to him.
The Memphis rapper also mentioned that he wants to get Tunechi on the remix of his latest track! You can read exactly what he said below, as well as listen to "Blocc Is Hot". Could you see Tune on the record?
"It was really a tribute to Lil Wayne. I grew up listening to Wayne a lot. It would really be an honor if we could get him on the remix… I think he would be really hard to get, but anything is possible."