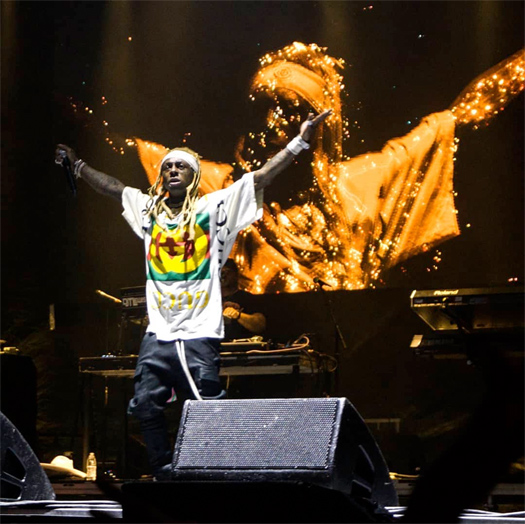 The "Feature Friday" installment for this week is Fall Out Boy's official remix of their "This Ain't A Scene, It's An Arms Race" single featuring verses from Lil Wayne, Travie McCoy, Tyga, Kanye West, Paul Wall, Skinhead Rob, and Lupe Fiasco.
The original version of this Neal Avron-produced song appears on the rock band's album, Infinity On High, which was released back in 2007. This track was also performed live at the 2007 MTV VMAs.
"I am your arms dealer, I'm more like an armed dealer; Liter-rally, really, I don't get this song neither; But I'mma figure it out like a palm reader"
You can listen to "This Ain't A Scene, It's An Arms Race" remix below.
PREVIOUS: Feature Friday #171
Pic credit: Turtle.