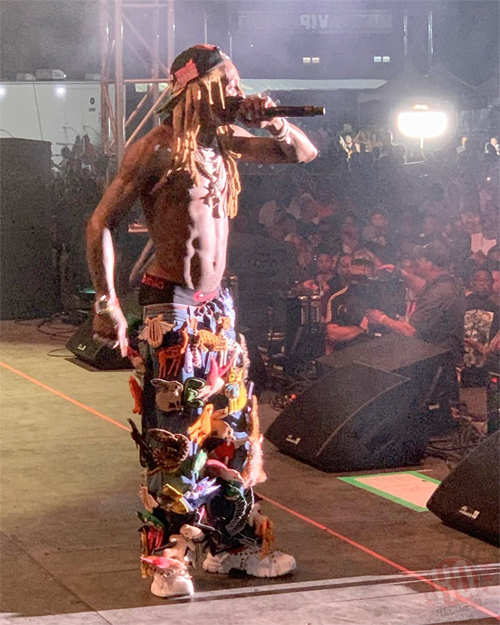 On September 7th, Lil Wayne's 5th annual "Lil Weezyana Fest" took place at the University Of New Orleans Lakefront Arena in his hometown.
With sets from Akbar V, Leven Kali, Melii, Kash Doll, Saweetie, Megan Thee Stallion, Trey Songz, Meek Mill and Travis Scott, the Best Rapper Alive also brought out DJ Khaled, Future, Choppa, and Cheeky Blakk for surprise live performances.
If you couldn't attend this year and missed the live stream of the concert, TIDAL are now letting you rewatch it back if you are a member. So if you are, hit the jump to check out everything what went down at Wayne's show! What did you make of the 2019 "Lil Weezyana Fest" compared to the previous festivals?