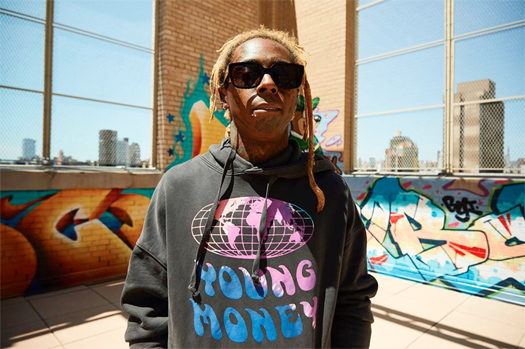 After talking to American Eagle all about skateboarding while promoting his new clothing line with the brand on the rooftop of New Design High School in Manhattan on July 15th, Lil Wayne also chatted about dating.
During their conversation, Weezy revealed some dating advice, where the best place to meet people is, where you should go on a first date, what you should wear on a first date, and what kind of music you should play on a first date.
Tune also spoke on if he remembers his first crush, if he remembers his first heartbreak, opening lines for your girlfriend, if anyone has ever done anything special for him on a date, the best way to be yourself and meet someone great, and more!
Pic credit: Ryan Abel.