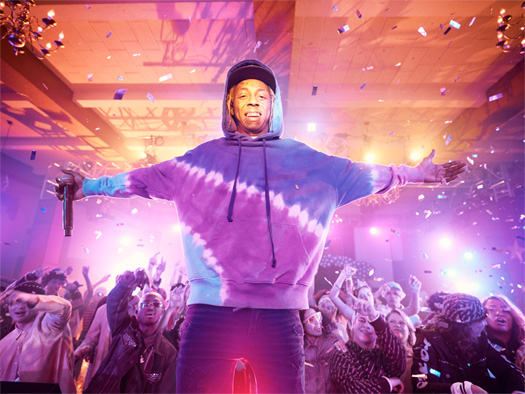 We first got word of this collaboration last month and saw a preview of the collection earlier this month, and now more details about Lil Wayne's upcoming "Young Money" fashion line with clothing brand American Eagle have been announced.
For the back-to-school season, AE and Weezy will be releasing an exclusive 25-piece tie-dye and color-blocked collection of t-shirts, hoodies, shorts, jeans, socks, boxers, hats, chains, skate decks, and more. The price of these products will range from $8.00 to $100.00.
The collection will debut and drop next month on August 10th with American Eagle revealing the full line on July 30th. You will be able to find the items in all AE stores, as well as on their official online website. In a statement to WWD, Tune had the following to say about his latest clothing line:
"I know my fans wear and love the brand, so we came together to co-create a collection that blends my personality with American Eagle's iconic style. We designed the AE x Young Money collection with purpose and pride. Whether it's my music or my style, I have always used both as an outlet for creativity and to live my truth – without apologies. American Eagle gets it. The brand celebrates individuality and to me that's something I want to be a part of."
You can check out a commercial for Tunechi and American Eagle's new fashion collaboration after the jump below!
Pic credit: Mayan Toledano.