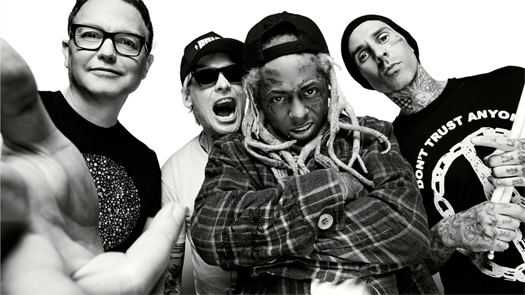 Mark Hoppus of Blink-182 sits down with GoRadioMN for an interview that you can watch below.
During their conversation, Mark was asked what he has learned from touring with Lil Wayne on their recent North American tour.
The bassist and co-lead vocalist of Blink-182 mentioned that Wayne "is super cool", as well as that they have had real fun and positive shows together!