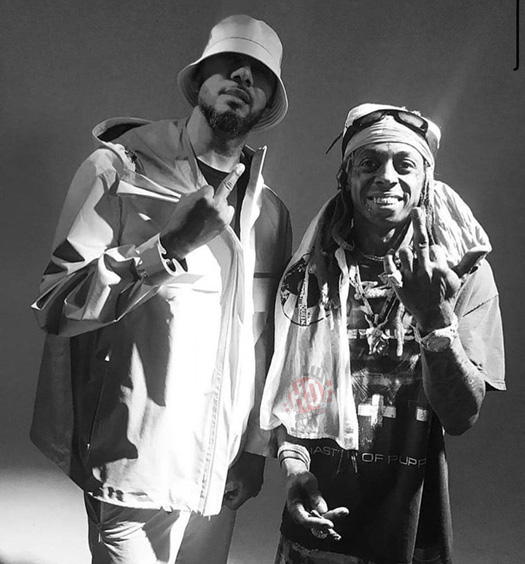 Swizz Beatz recently sat down with Ari Melber for an interview on NBC News' "Mavericks With Ari Melber" show.
During their conversation, Swizz revealed that he has never seen Lil Wayne or JAY-Z write in the studio, as well as call Wayne the most dedicated person he has ever been in the studio with after witnessing him wake up at 4AM to go to the studio until 4AM the following day.
The New York music artist, DJ and producer was also asked if Tunechi has Type A personality to which he answered: "he's serious yes". You can check out the full Beatz interview with Ari in a video after the jump below (the part about Tune and JAY starts from around 11:45)!