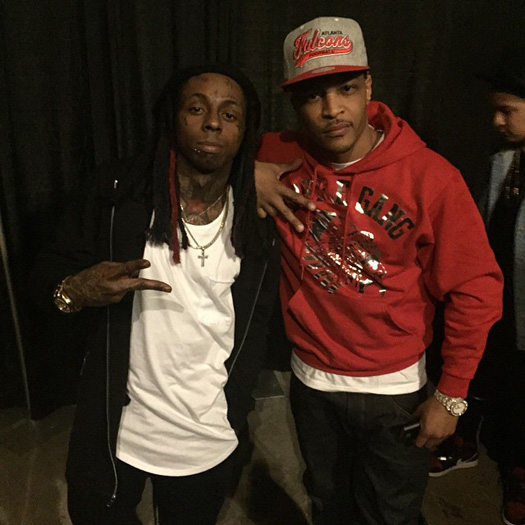 T.I. recently chopped it up with DJ Envy and Charlamagne Tha God on Power 105.1 FM's "The Breakfast Club" radio show in New York City for an interview.
Around the 8:00 mark of their conversation after talking about his top rappers list, which you can watch below, Tip went on to discuss a top lyricist only list and mentioned Lil Wayne would appear in this to which Charlamagne disagreed.
The Atlanta rapper/actor then said Wayne has an "incredible skill set" and used his "safe sex is great sex, better wear a latex cause you don't want that late text, that 'I think I'm late' text" bar from the "Lollipop" remix as a perfect example, as well as discussed how difficult it is to accomplish a triple entendre like this and apply it in music!