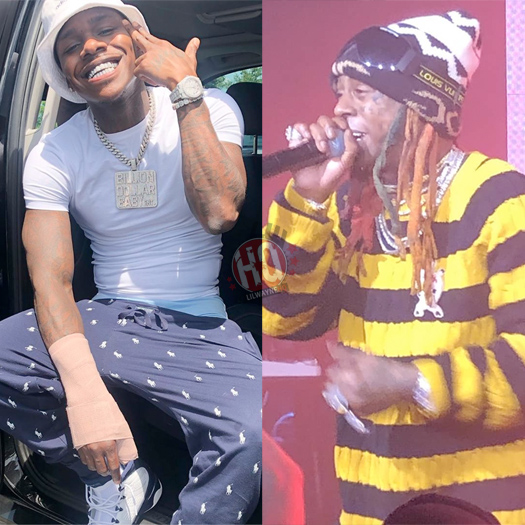 DaBaby recently sat down with Viva Lakoi and Angela Yee for an interview on Power 104.5 The Beat radio station, which you can watch below.
At the 2:40 mark of their conversation, DaBaby revealed him and Lil Wayne have a "big" collaboration on the way, as well as called Wayne the G.O.A.T.
The Charlotte rapper also mentioned Tunechi is the person that influenced him the most while growing up! Are you looking forward to hearing a DaBaby and Tune song?
"I got a song with Lil Wayne. That was amazing so I'm good, but there's a whole bunch of other people I want to work with."

"Nah, they reached out. They sent me a record and it's a big record too. That's the GOAT in my era, that's the GOAT. That's probably who I was most influenced by music-wise growing up."