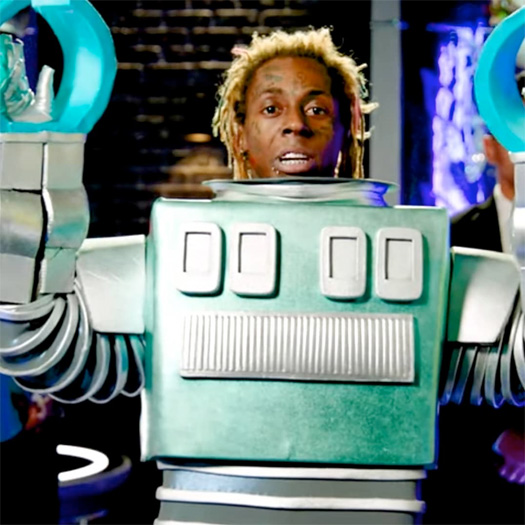 Lil Wayne has been revealed as the celebrity behind the Robot mask on season 3 episode 1 of FOX's "The Masked Singer" television series.
When you hear the voice and see all the clues including skateboarding and "Fireman", it's crazy that neither Robin Thicke, Nicole Scherzinger or Jamie Foxx, who have all worked with Weezy, guessed that it was him behind the mask!
You can watch Tunechi perform in his robot costume and explain what he loved about this whole experience after the jump below. Enjoy!