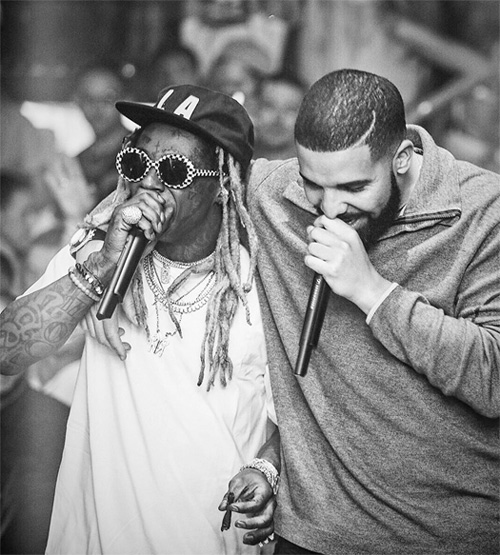 Drake has revealed a list of his top 5 favorite rappers of all time for the first time in his career and it includes his mentor Lil Wayne.
Responding to an Instagram post by OVO Hush, the 6 God commented with: "My top 5 is Biggie, Hov [JAY-Z], Wayne, Young Tony, and [Andre] 3000 since nobody asked".
If you didn't already know, Young Tony is a rapper from Toronto who also goes by the name of Hush! I wonder if there is anyone out there who does not have Wayne in their top 5 list?