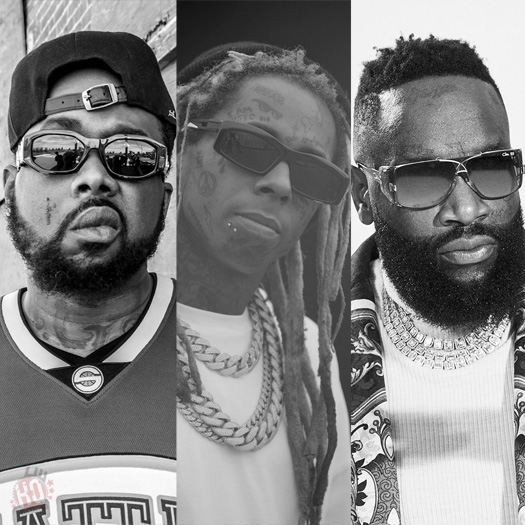 After we heard a preview last month, Conway The Machine has now debuted his full collaboration with Lil Wayne and Rick Ross.
The Buffalo rapper played the full COZMO and Vidal Garcia co-produced song, which is rumored to be called "Tear Gas", on an Instagram Live session.
You can listen to a rip of the track and view the lyrics to Tunechi's verse after the jump below! How dope is Tune's verse?
Yeah, yeah
And I just got a bag and another bag, yeah, yeah
I just got a bag and another bag, yeah, yeah
Now I'm in my bag and I bet them niggas…
Petrified, too terrified to testify, you get terrorized
That's death-defyin', dissectin' Godbody parts, can't be specified
Set on fire, by his dental work, he get identified
His bitch gotta come and verify, the revolution will be televised
I'm 'bout to binge watch, fuck her on Zoom and let her friends watch
That's that free dope, no cap, no syringe top, killin' pussy, the dick need tear drops
Tell the opps send a pin drop, I'll be there in ten tops
Clip full like an inbox, shoot you in your AirPods
I'd like to thank my plug at this time, I cannot forget slime
It's a thin line, it's Weezy and Con, catch us on the incline
Up, up in thin air, so high, sometimes my throne feel like a wheelchair
I'm half dead as it is, flag red as it is
Bad breaks or a temper, don't add weight to my temple
Them bad bitches follow me like a drag race, start your engine
Say you're in your bag, nigga, your bag's a smaller fittin'
Niggas scared of me, I'mma cook 'em, who wants some chicken?
War