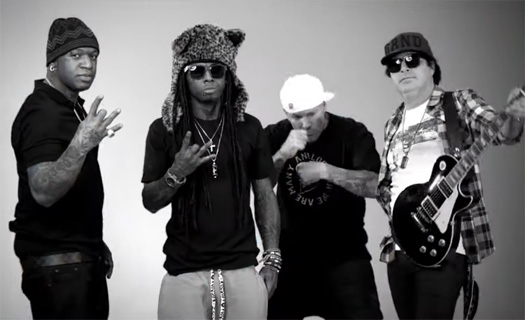 In issue #259 of Metal Hammer, which is a monthly heavy metal and rock music magazine, Fred Durst spoke a little bit about Lil Wayne.
The Limp Bizkit frontman mentioned people would be very surprised to see how metal Wayne actually is, as well as how they have bonded over skateboarding in the past.
"People would be very surprised at how metal Lil Wayne is. He's a fuckin' rocker, man! He's not gonna alienate what he's known for, but the metal community would be surprised if they spent a day with him! We bonded while skating. Sometimes we'd never talk, just skate for hours, and eventually the dialogue came along."
The two former Cash Money Records artists have previously collaborated together on "Ready To Go" and "Champions" (both have music videos too)!