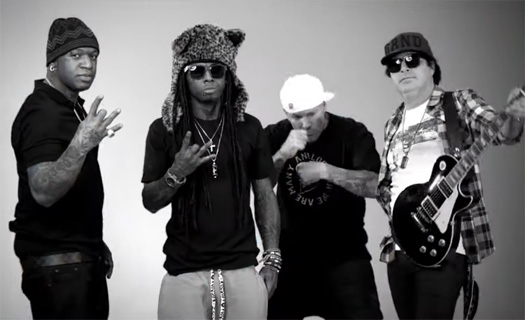 Here is the official music video for Kevin Rudolf's "Champions" single featuring his former Cash Money Records label-mates Lil Wayne, Fred Durst and Birdman.
The visual was shot behind a green screen in Miami all the way back on September 19th, 2012 and it includes cameos from Busta Rhymes, Ace Hood, Caskey, and Mystikal.
I'm not sure why it took so long for this video to be released (probably something to do with Cash Money), but if you want to know a fun fact – this collaboration was made the official theme song for WWE's 2012 Night Of Champions event!