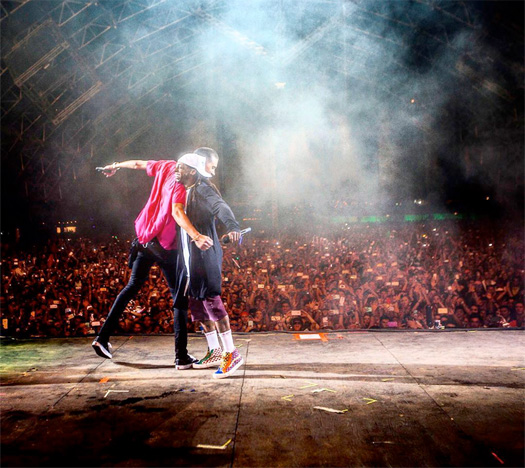 G-Eazy recently chopped it up with Aidan Treston over the phone for an interview with Hit Up Ange.
During their conversation, Eazy revealed Lil Wayne will be featured on his upcoming album called These Things Happen Too, due to be released in early 2021.
More than likely the collaboration on the project will be "When You're Gone", which actually leaked unfinished at the end of 2019! Are you looking forward to hearing a CDQ version of the song?
That's massive, are you allowed to give us a clue on who else might feature on your upcoming album or is that private? (laughs)
Uhh (laughs) I got Lil Wayne on my album, I got Chris Brown on my album and Demi Lovato, I'm excited man.

That's massive!
Yeah