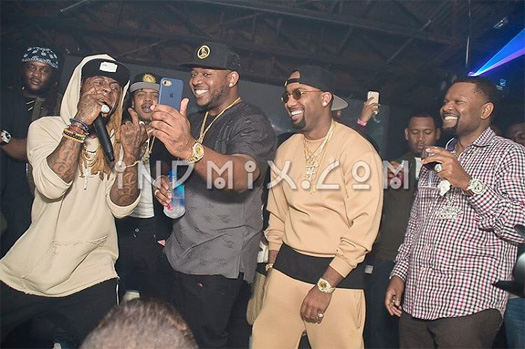 While on "The Fat Joe Show", J. Prince broke down the story to Fat Joe about how his son Jas Prince first discovered Drake and brought him to Lil Wayne.
J. Prince revealed his son Jas was originally on tour with Tunechi because they all had a relationship and he had told his boy to not come home broke with all that access to power. After agreeing to start a record label with Tune that was 50/50, Jas told his father he wants the first music artist they sign to be Drizzy.
The Rap-A-Lot Records CEO wasn't feeling Drizzy Drake's music at first (says it was too soft), but he told Jas to take Drake back on tour with you again and make sure Weezy puts his arm around him on stage. You can check out J. Prince share the full story in a video after the jump below!