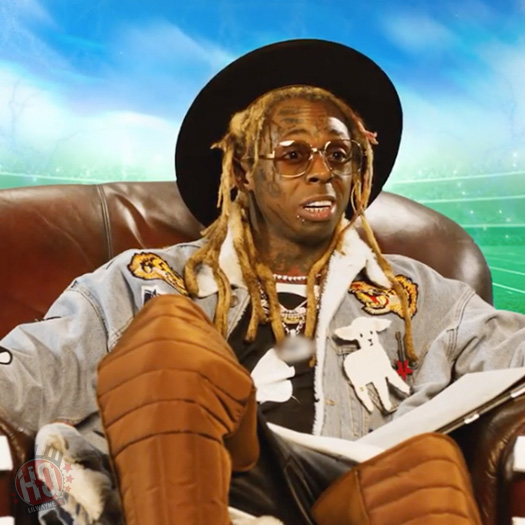 Before the Indianapolis Colts vs. Tennessee Titans NFL game last Thursday, Sports On Prime took a look into the mind of The Greatest Fan Alive – Lil Wayne.
When asked what would he choose out of American football and rap music, Tunechi went with the answer "football" and explained his reasons why.
You can check out The Greatest Fan Alive video after the jump. I have also included photos of some dope custom-made Weezy cleats that Buffalo Bills cornerback Tre White had created below!