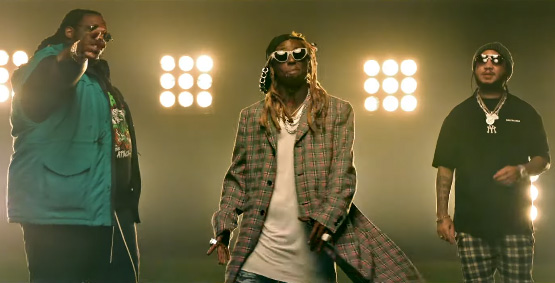 Here is the official music video for Lil Wayne's "NFL" single featuring his Young Money artists and fellow L.A.T group members Gudda Gudda and HoodyBaby.
The visual, which you can check out below, was directed by Eif Rivera and it was filmed for Amazon Prime and Sports On Prime.
Click here to view some behind the scenes footage and photos from on set of the "NFL" video shoot!