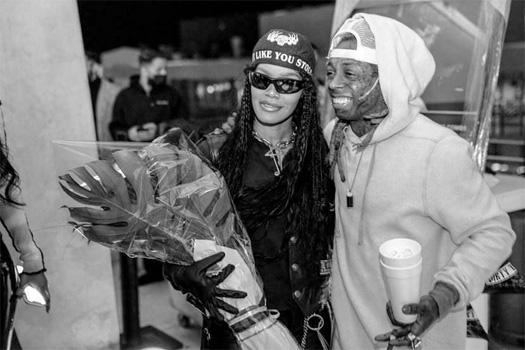 After previously sharing photos just under 2 weeks ago, we can now watch some footage of Lil Wayne at Teyana Taylor's "Dirty Thirty" birthday bash.
In the video, Tunechi can be seen gifting Teyana with a bunch of red roses, chopping it up with Diddy, and meeting Taylen Biggs for the first time.
You can check out a clip of Weezy at Taylor's birthday event, which took place at 1111 Lincoln Road parking garage in Miami Beach on December 9th, below.
Photo credit: _Brixks.