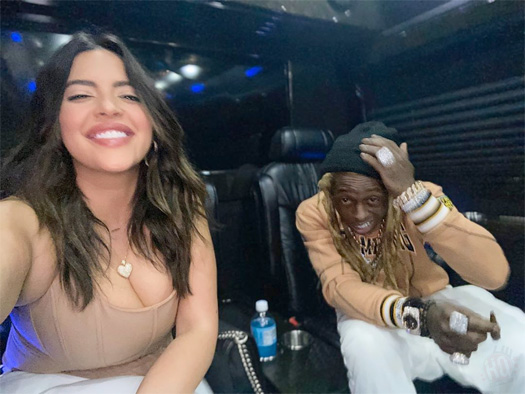 After just spending New Year's together a few days ago, it looks like Lil Wayne and his girlfriend Denise Bidot have now broke up.
With the two of them no longer following each other on social media, Denise shared a quote on her Instagram Story that read: "Pretty disappointing when you defend someone throughout everything and they turn out being just as shitty as everyone said they were."
Even though it's rare for Wayne to respond to things like this, he actually linked to his "Hoes" song featuring Mannie Fresh off Tha Carter album in his own Insta story. Check it out below!