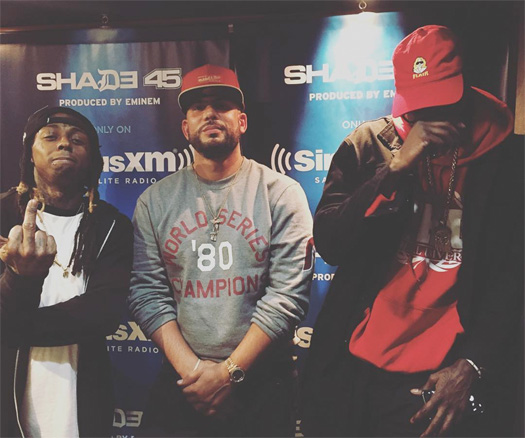 DJ Drama was a recent guest on the 85 South Show podcast where he chopped it up with DC Young Fly, Karlous Miller and Chico Bean.
Throughout the show, Drama discussed his favorite Gangsta Grillz mixtapes and said Dedication 2 is one of his personal favorites, as well as recalled how they didn't have a lot of time to create Dedication 1.
The Philadelphia DJ and record executive also reveals the FBI have some unreleased Lil Wayne verses that they took when they raided his studio back in 2007. You can check out their full conversation in the video after the jump below!
Thanks to Amritpal Uppal for the heads up!