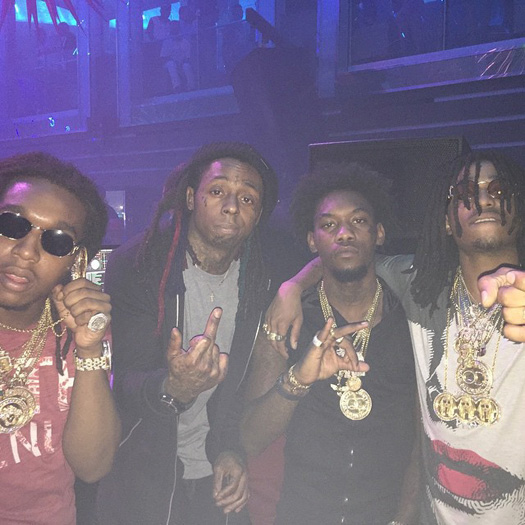 Takeoff from the Migos rap group recently took to his social media to tease their upcoming collaboration with Lil Wayne called "Fantastic" (watch below).
If you recall to last year, Migos chatted to Wayne on his Young Money Radio show about this Monsta Beatz-produced collab, which was first previewed back in 2015.
Also in 2015, the hip-hop trio mentioned in an interview that they left "Fantastic" off their Yung Rich Nation album to save it for a future project! I wonder if we are getting close to an official release?