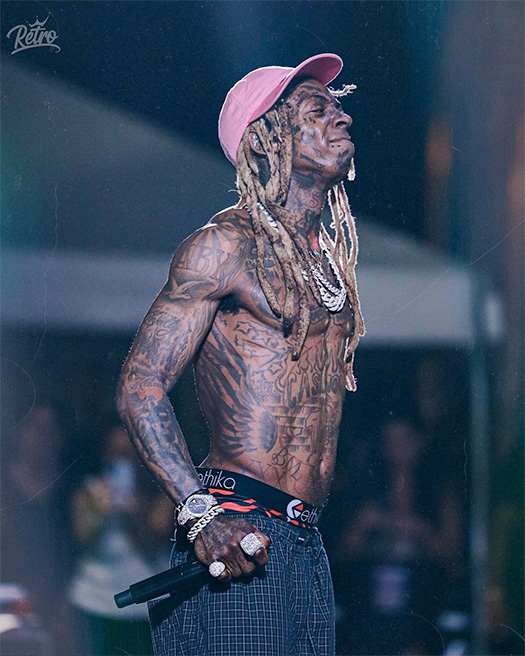 At the start of this month (May 1st), Lil Wayne headlined the 2021 Triller Fest at the Miami Marine Stadium in Miami, Florida.
We have previously seen Tunechi's full set, which included a DMX tribute, and pictures from the concert, but now we can check out some dope footage from Tune's rehearsals.
In the video below, you can watch close-up footage of Weezy rehearsing for Triller Fest by performing "Swag Surf", "Wasted", "Rollin'", "HYFR", "No Problem", "Steady Mobbin'", "A Milli", "Uproar", "The Motto", and "Pop That" live. Enjoy!
Photo credit: Retro.