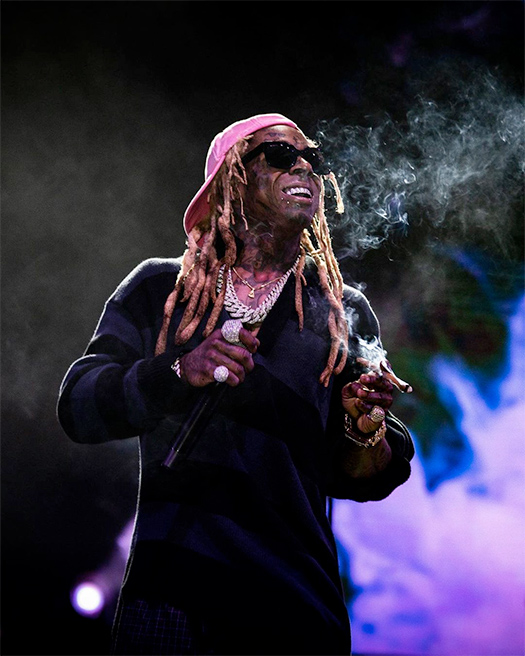 Over the weekend on May 1st, Lil Wayne headlined this year's Triller Fest at the Miami Marine Stadium in Miami, Florida.
During his 1-hour set, Wayne performed the hits and features that he usually performs live. However, there was one new song that Weezy added to his setlist and that was Jack Harlow's "What's Poppin'" remix, which he also mentioned he had been learning the words for it all day.
Tunechi also brought out Gudda Gudda and 2 Chainz during his set, as well as paid tribute to the late DMX, who sadly passed away from a heart attack last month, by recalling their first meet over 20 years ago while on the Cash Money/Ruff Ryders tour. Click here to view pictures from the show and hit the jump to check out Tune's full live performance at the 2021 Triller Fest!
Photo credit: Ryan K Photo.