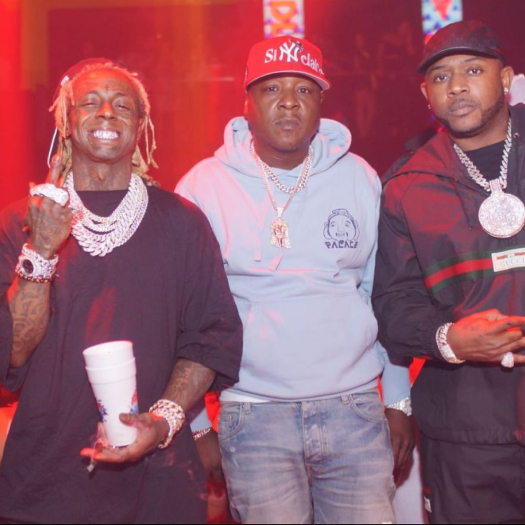 A couple of days ago on October 3rd, Jadakiss hosted a party at LIV nightclub in Miami, Florida, which included Lil Wayne making an appearance for his usual "LIV on Sunday's" visit.
While on the podium for his live performance, Kiss showed love to Weezy by saying: "You know what he does for the culture, you know what he does for hip-hop. It's only a few n*ggas I can send a verse, and he send that shit back before I finish rolling my backwood up."
Tunechi was also spotted in V.I.P. jamming out to the songs "Headlock", "Still" and "Feelin' Like Tunechi" off his and Rich The Kid's new joint album, Trust Fund Babies. You can check out some footage from this evening after the jump below!
Photo credit: MIA Nights.