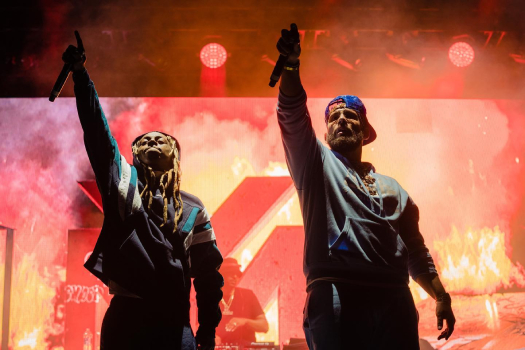 On April 3rd, DJ Drama brought out Lil Wayne during his "Gangsta Grillz" set at J. Cole's second annual Dreamville Festival in Raleigh, North Carolina.
While on stage at the Dorothea Dix Park, Weezy performed "Sky Is The Limit", "Swag Surfin'", "Love Me", "Lollipop", "Pop That", "Steady Mobbin'", and "A Milli" live.
You can watch footage from Tunechi's live performance at this year's Dreamville Festival after the jump below! Were you in attendance?
Photo credit: Greg Noire.