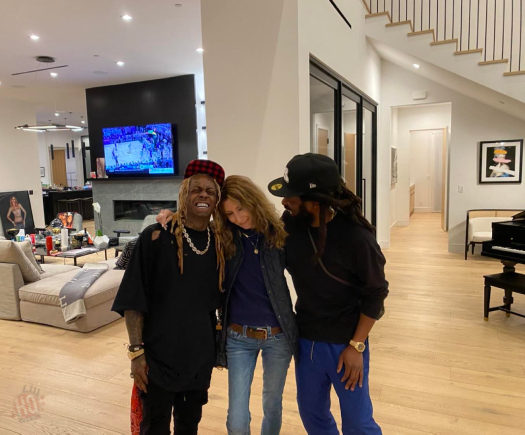 For one of the latest episodes of "The Skip Bayless Show", which you can watch below, the American sports columnist and commentator had his wife Ernestine Bayless appear on the show.
During their sit-down conversation, Ernestine revealed how she first met Lil Wayne on ESPN's "First Take" and explained that it was herself who first booked Wayne on the sports TV show for an appearance.
Skip also chatted about how Tune accepted Mrs. Bayless into his home before she mentioned that herself and Weezy connected closely on life and formed a unique friendship. She even says she got to know the real Dwayne Michael Carter and not Lil Wayne!