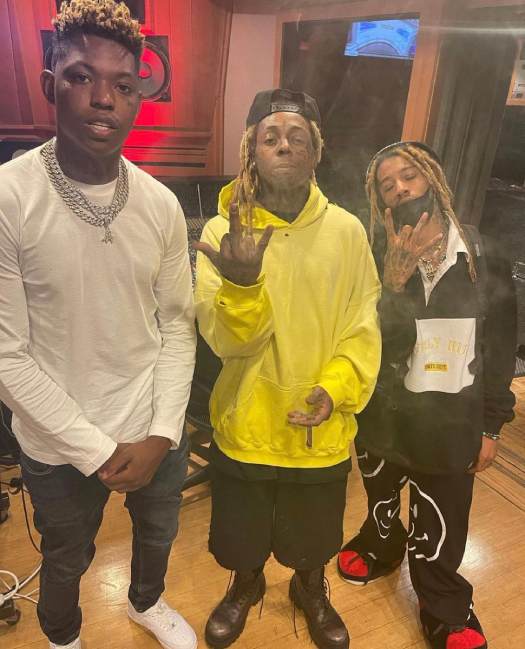 In a recent Instagram post, Yung Bleu revealed that him and Lil Wayne have another collaboration on the way that is more of a slower song than their previous "Possessive" collab with Chris Brown.
Also on social media (see the post below), Bleu confirmed that "Possessive" was originally his record which he gave to Breezy for his album, as well as that this was his and Weezy's very first song they worked on together.
The Alabama music artist and producer shared a screenshot of a text message that shows Tunechi had text him back to say the following: "Wrkn on the slow one u left for me rn". Are you looking forward to hearing some more new Bleu and Tune music?