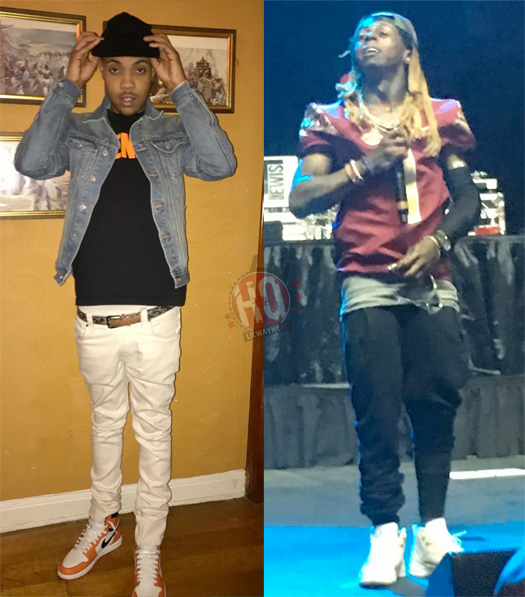 G Herbo recently appeared on Power 105.1 FM's "The Breakfast Club" radio show to chop it up with DJ Envy, Angela Yee and Charlamagne The God about his new album, Survivor's Remorse.
Around the 34 minute mark of their interview, Herb called Lil Wayne his "favorite of all time, for real" and confirmed he has spoken to Wayne a few times, but he really wants to "connect" with him. He added that he will feel he has really made it once he gets into the studio with Weezy to work on music.
This is not the first time the Chicago rapper has had some nice things to say about Tunechi (see here, here and here). You can check out Herb's conversation with "The Breakfast Club" below!