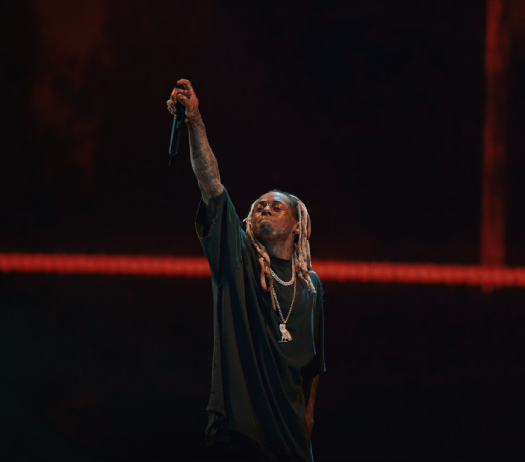 For his 40th birthday on September 27th, Lil Wayne was honored by the National Museum of African American Music with his own exhibit in Nashville, Tennessee.
Students could attend the NMAAM event, which had live music and virtual voice notes playing from Tunechi, and record themselves singing and rapping along to Tune's lyrics in the Rap Booth.
Wayne provided the exhibit with a few of his personal items, such as his "I Am Hip-Hop" award that he received from the BET Awards, a handwritten letter he wrote while in Rikers Island, his "Rap Album Of The Year" award from the GRAMMYs, one of his original Tha Block Is Hot physical albums, and more.
In a statement to VIBE, you can see what both Weezy and H. Beecher Hicks III, who is the President and CEO of NMAAM, had to say about this event below:
Lil Wayne: "I'm very grateful to work with NMAAM and show students how Hip-Hop has been so influential on the culture. Shout out to NMAAM for all the birthday love."

H. Beecher Hicks III: "We are thrilled to honor and feature Lil Wayne and start our relationship with such a generous donation. On the heels of Mr. Carter expressing his interest in partnering with us, we found out that ten years ago, he became the first male artist to surpass Elvis Presley with the most entries on the Billboard Hot 100, with 109 songs. What better way to celebrate his 40th than by commemorating his accomplished career with an exhibit to honor over 25 years of impacting the music we listen to and the multiple genres he has shaped, along with the story we tell here at NMAAM."
You can check out a personal video from Lil Wayne and some photos from this exhibit, courtesy of a longtime visitor of this website, Zak Robertson, after the jump below. Mr. Carter is also the first hip-hop artist to support the museum and donate his personal items for educational use!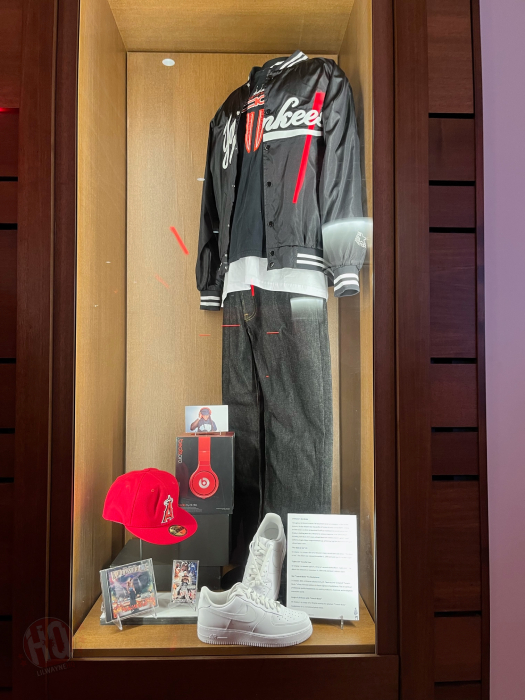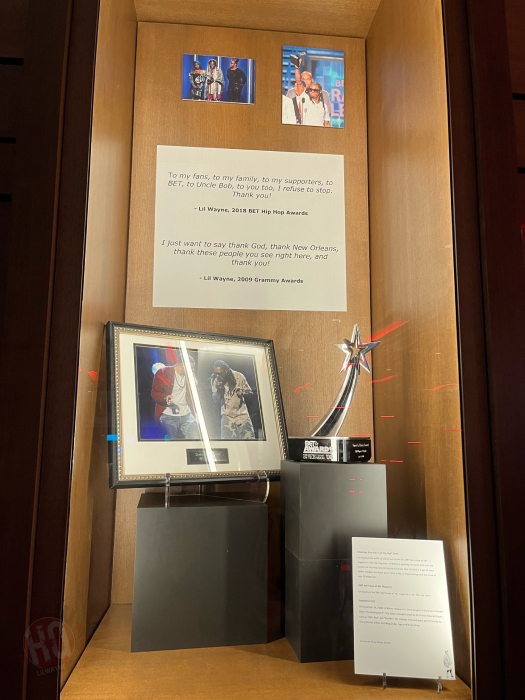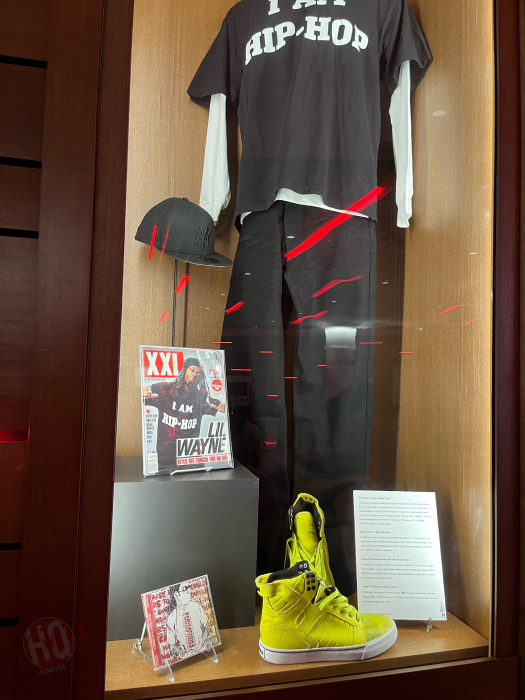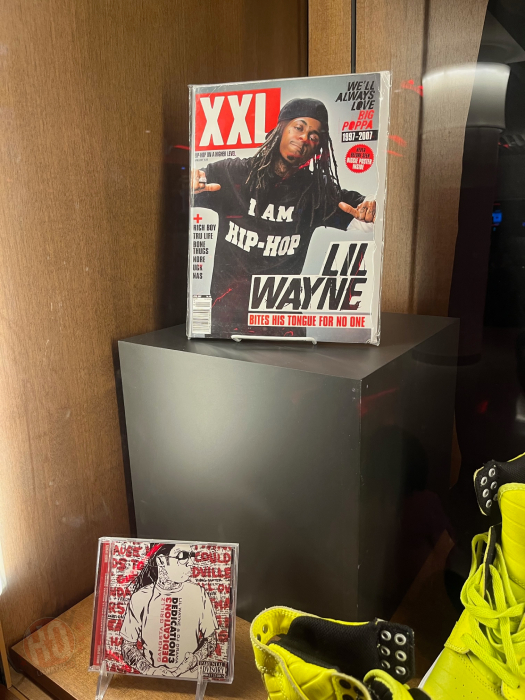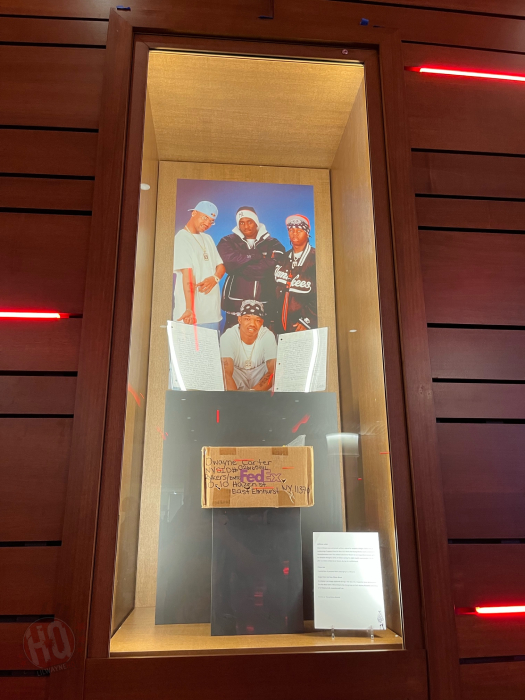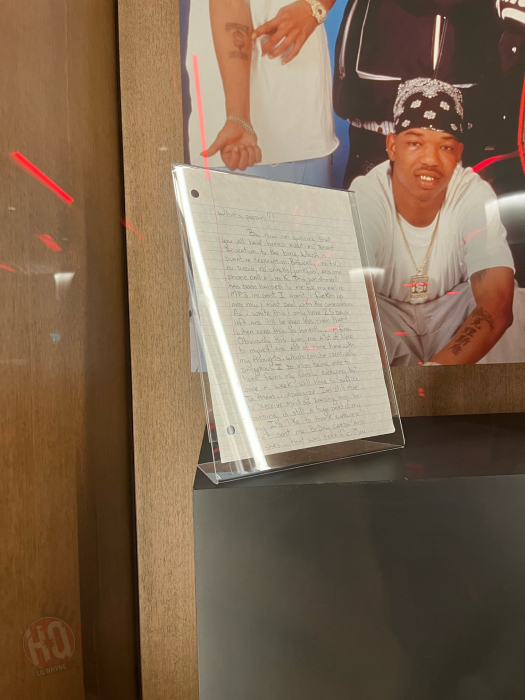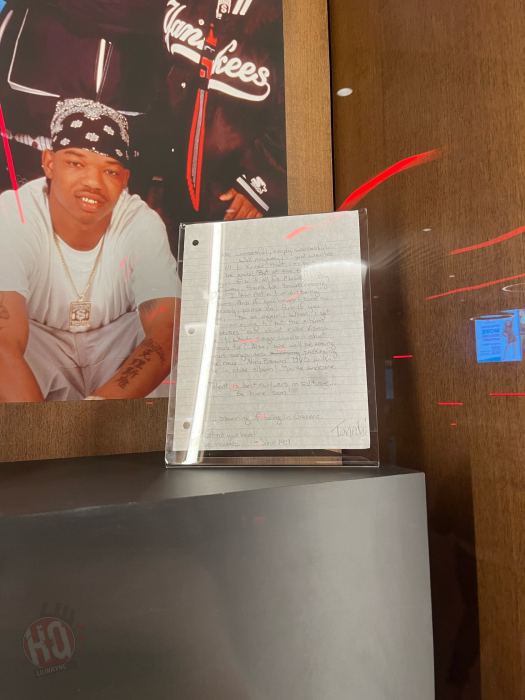 Photo credit: OVO Sound and Zak Robertson.