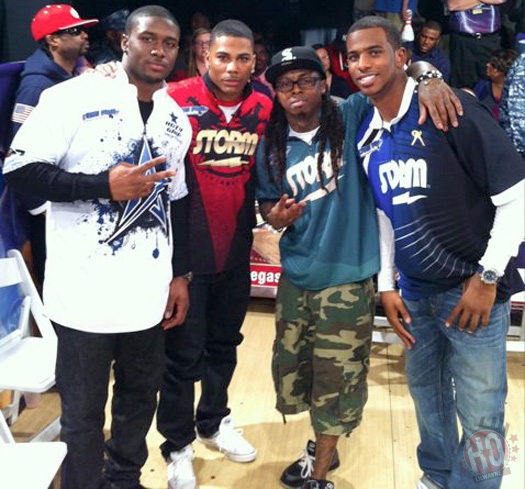 Nelly and Lil Wayne appeared on Instagram Live together on September 22nd to discuss a hip-hop vs. country basketball game they will be putting on for charity.
During their Instagram Live session, the two of them struggled to understand how the app worked and what certain features on the app did. Weezy went in on the Country Grammar singer/rapper for using a sparkling filter and had to ask if he is okay to smoke on there.
Also in their conversation, Tunechi talked about his fantasy football league (I don't think Nelly fully understood this too much), Skip Bayless, himself losing a bet to Shannon Sharpe recently, and more. You can check out their full convo after the jump below!