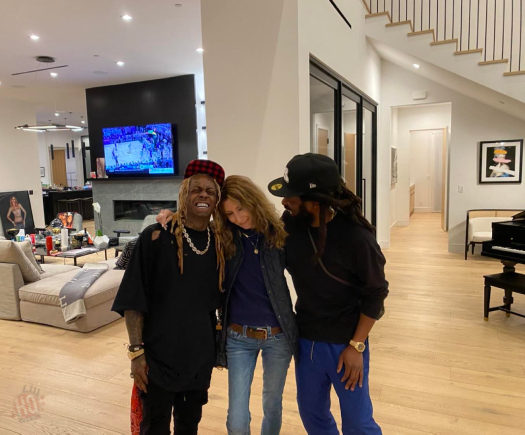 For a new episode of "The Skip Bayless Show" (watch below), the American sports columnist and commentator discussed attending Lil Wayne's private early 40th birthday party at The Nice Guy restaurant in L.A., California on September 25th.
As the event was on an NFL Sunday evening, Skip said there was "very few people" he would do this for as the Monday viewings on his "Undisputed" show are so important to himself and the show.
Bayless mentioned that when Weezy arrived to his birthday bash, he went straight over to his wife Ernestine to say "he's [Skip] still here, you got to get him to bed". He also added that he congratulated Tune for his Green Bay Packers team beating Tom Brady and his Tampa Bay Buccaneers team 14 – 12!