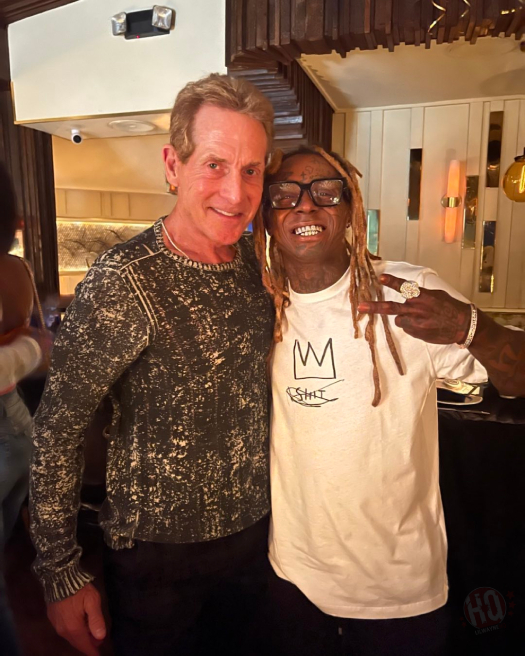 A private early birthday party was set up for Lil Wayne at The Nice Guy restaurant in Los Angeles, California on September 25th to celebrate him turning the big 40-years-old.
Tunechi arrived to the birthday bash with his four kids and Dhea Sodano. Other members of Tune's family such as his mother Jacida Cater, and close friends like Skip Bayless, Shannon Sharpe, YG, Yella Beezy, Gudda Gudda, HoodyBaby, T-Streets, Mack Maine, Cortez Bryant, Allan Cubas, T@, Petey Lo, DJ Scoob Doo, Marcus Wiley, Emmanuel Acho, SpanishMike, Phillip Lopez, Yosef Ratleff, and Theotis Beasley also attended.
For Weezy's biggest surprise of the night, one of his favorite music artists of all time, Keith Sweat, came out to perform a few of his songs live. You can check out some footage from the party below, which shows everything that went down during the evening. I have also included a video showing many of Wayne's peers (Drake, Kanye West, Janet Jackson, NBA YoungBoy, Snoop Dogg, Barry Bonds, Floyd Mayweather, Stephen A. Smith, Max Kellerman, YG, Missy Elliott, 2 Chainz, Wyclef Jean, and DJ Khaled) wishing him a Happy Birthday!