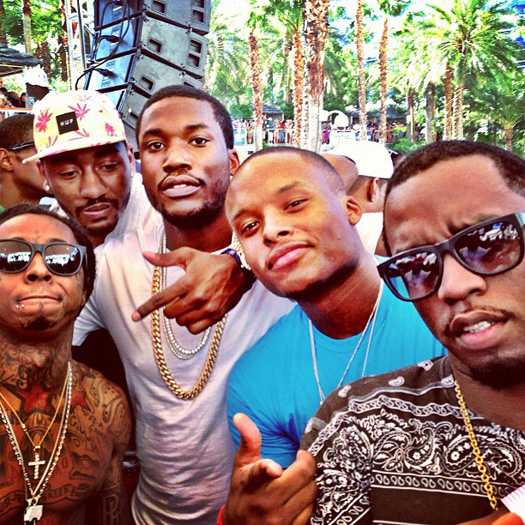 To promote his new Flamerz 5 project, Meek Mill participated in a Q&A session with his fans on Twitter.
One fan asked Meek which is his personal favorite Lil Wayne song of all time to which he answered "Money On My Mind" from Tha Carter II album and explained why.
"Money on my mind… he hypnotized me to really lock in and get money… I like all rap that's why I can't listen to all that straight killing shi*t… music is a source of programming the mind."
Mill also freestyled over DJ Khaled's "God Did" and DJ Drama/Busta Rhymes' "Cannon" instrumentals on his Flamerz 5 mixtape! Does "Money On My Mind" make your personal top 5 Wayne songs list?
Money on my mind … he hypnotized me to really lock in and get money … I like all rap that's why I can't listen to all that straight killing shit… music is a source of programming the mind https://t.co/x18mVO4FyX

— MeekMill (@MeekMill) November 21, 2022