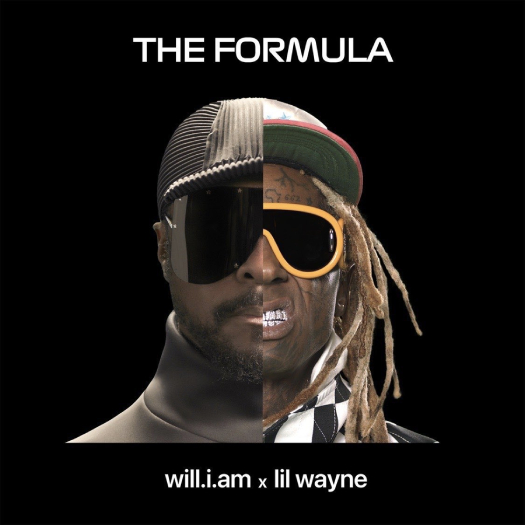 Will.i.am and Lil Wayne have released a brand new single today titled "THE FORMULA".
There is currently no word on what project the Keith Harris-produced collaboration will appear on, but I will update this post as soon as it is revealed.
You can view the artwork for will.i.am and Wayne's "THE FORMULA" collab above, stream the track and view the lyrics below, and purchase it via Apple Music here! What are your thoughts on the song?
Ayy, formula bitch
So if you comin' for me, lil' bitch
Just know I got an army lil' bitch, and we in the field like a farmer, you bitch
I don't need a shield, don't need armor you bitch
For real, real, life phenomenal bitch
Rhyme tight like a corner, lil' bitch
Shine bright, make your cornea itch
Alright, okay, yes, sir
Call me "Weezy F1"
My car fly like the Jetson's
You a small fry, need ketchup
Fall behind or you can catch up
You can fall down or you can step up
Been a long time since I messed up
I told Father Time I'm his step-son
Got 'em braided like Lewis
Got a Mercedes like Lewis
I ain't in the latest, I'm in the newest
And if I ain't the greatest, tell me who is
No cappin', do the dash, no toe-tappin'
Your girl my co-captain
Drivin' like Max Verstappen
This my world, I'm your champion
I got the formula, baby
Mix it like Arnold Palmer, lil' baby
Had a grill before Formula, baby
On them trees like an ornament, baby
Engine soundin' like harmony, baby
Yeah, fast lane, godspeed
Lil Wayne, victory lane, got champagne on me, gone