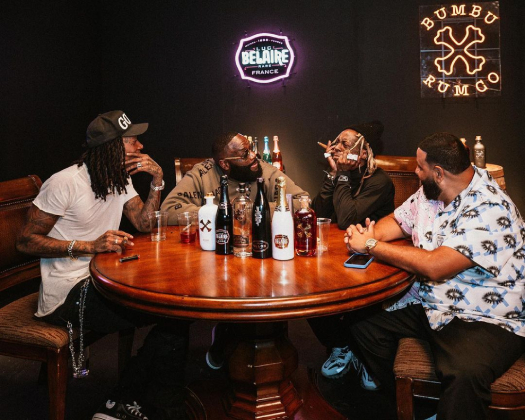 Wiz Khalifa was a recent guest on the "Drink Champs" podcast were he sat down with N.O.R.E. aka Noreaga and DJ EFN for an interview, which you can watch in full below.
At the 1:35:00 mark of their conversation, Wiz revealed the news that both Lil Wayne and Chris Brown were originally supposed to appear on his massive "See You Again" single featuring Charlie Puth that appeared on the Furious 7 soundtrack as a tribute to the late Paul Walker.
"The hook was already here, and the idea behind the song was to have a lot of artists on it. There was a Lil Wayne verse. I think they had Chris Brown cut the hook as well. They had a lot of different artists on the song, and it just went through a trimming and shaving phase, and it ended up just being my verse on there with Charlie [Puth]'s hook."
The Taylor Gang CEO also went into more detail about what made him want to create that type of song, mentioned it is one of his biggest records ever (the music video has nearly 6 billion views on YouTube to date), and much more! Would you have liked to hear Wayne's verse on this smash hit?