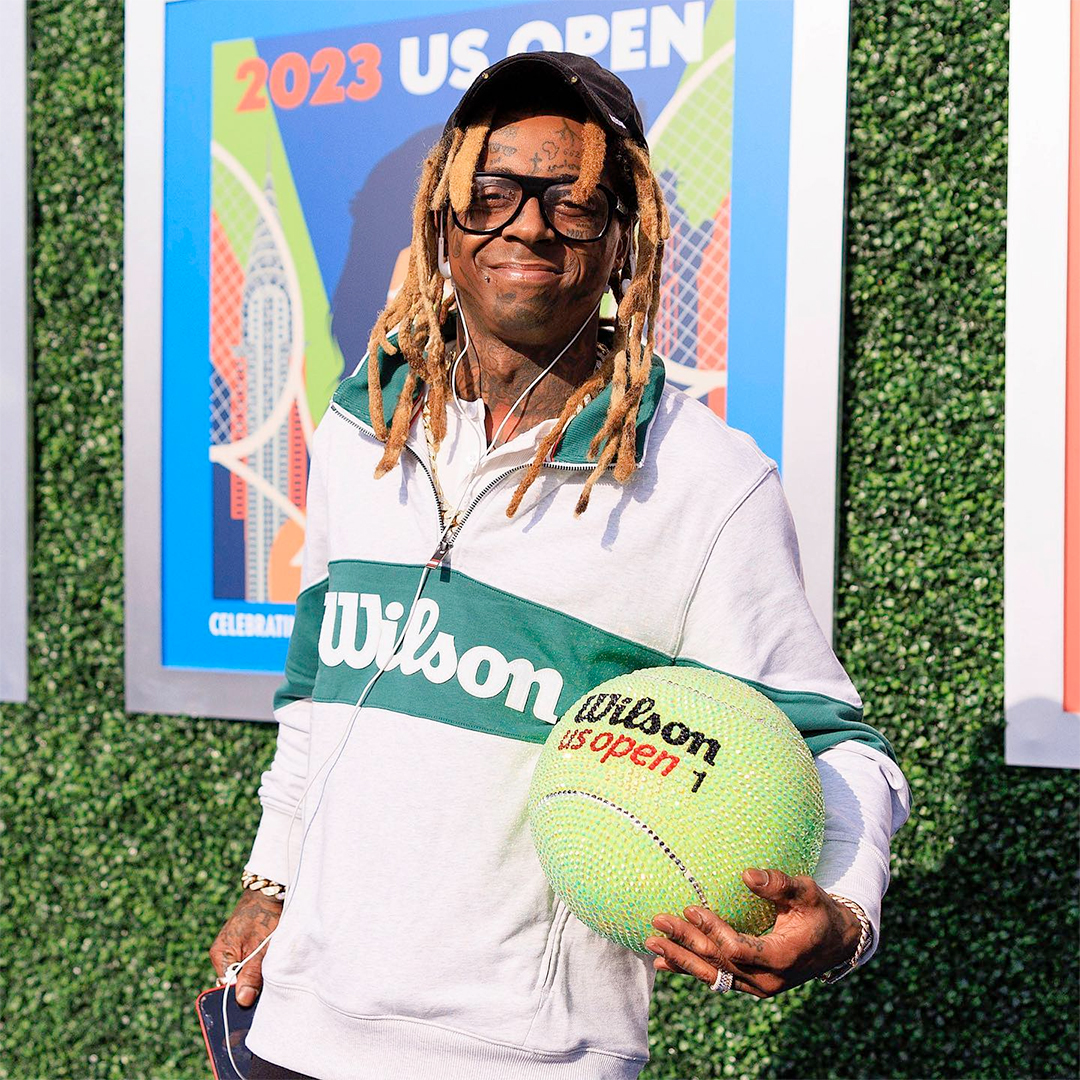 Last month on September 10th, Lil Wayne attended the US Open 2023 Men's Singles Final between Novak Djokovic and Daniil Medvedev at the USTA Billie Jean King National Tennis Center in New York City.
If you didn't already know, Weezy is a big fan of the sport and he correctly predicted the US Open winners back in 2010 with a handwritten letter that he sent to Sports Illustrated from his cell in Rikers Island (see below).
A year ago in an interview, Tunechi also called Roger Federer his G.O.A.T. tennis player ("Roger Federer, there's no competitors") and revealed that he plays the sport himself with his good friend T@. Check that out here!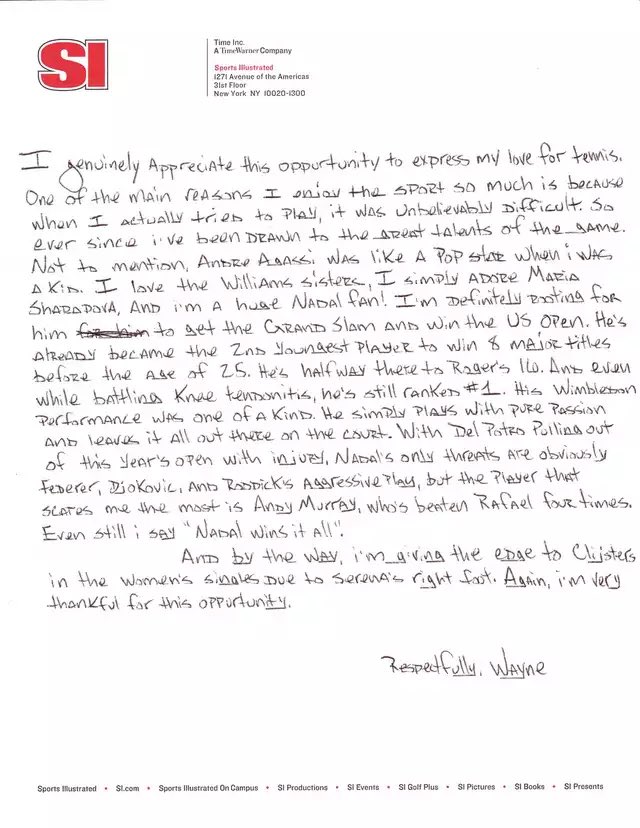 Photo credit: Wilson.