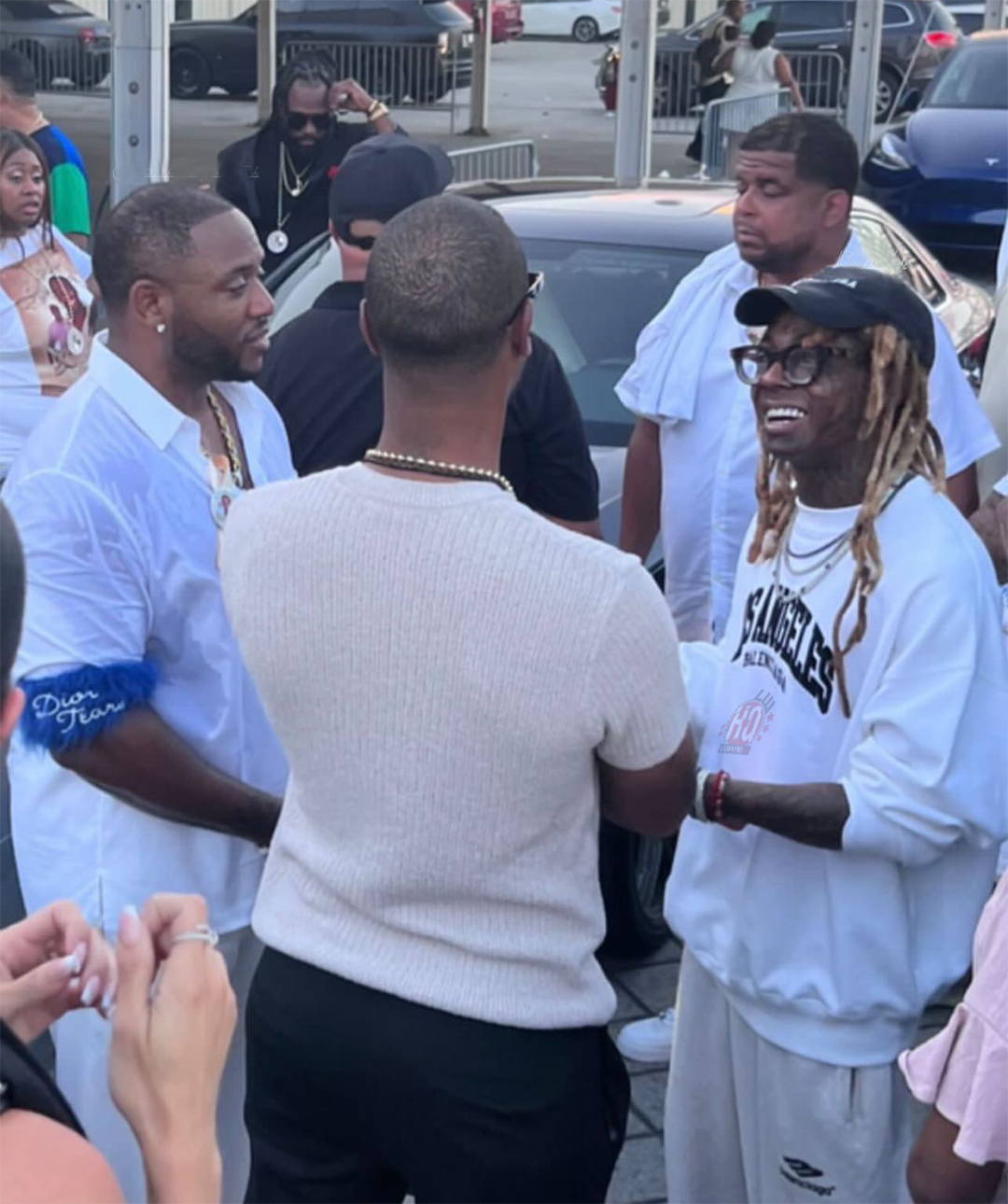 Last Friday (November 3rd), Lil Wayne paid a visit to the Fox Sports 1 headquarters to appear on "Undisputed" and chat with Skip Bayless, Keyshawn Johnson and Michael Irvin.
While on the sports talk show, Wayne discussed if the Dallas Cowboys aka "Cowgirls" will take control of the National Football Conference – Eastern Division (NFC East), the Philadelphia Eagles, and more.
Weezy also talked about if he thinks Victor Wembanyama (Wemby) will be one of the all-time great basketball players and shared his thoughts on the Kansas City Chiefs vs. Miami Dolphins NFL game in Germany.
You can listen to Tunechi's debate on "Undisputed" in the video below. Tune appears at the 1:36:00 mark!