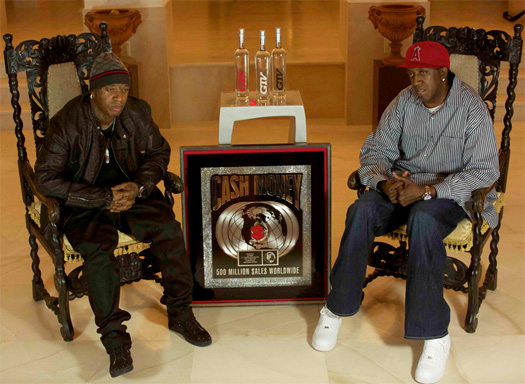 Cash Money Records have just accomplished another great achievement in their 21 year history by selling over 500 million songs worldwide. Birdman spoke to AllHipHop earlier today about the labels new amazing milestone:
"There is no more dynamic and prolific a label than Cash Money Records and the YMCMB family – point blank. We're proud of every one of our artists and their contribution to our legacy."

What's most humbling is the global reaction to our story. Slim and I built this label from the ground up and seeing our brand connect with people across borders, culture and language makes us appreciate every one of our fans worldwide. We can't wait to deliver another 500 million bangers."

"Success is something that Slim and I have always aimed for. It feels great to sell 500 million songs but fans should know, we aren't going to stop now, and will continue our legacy."
I wonder how many songs Lil Wayne sold out of the 500 million ❓
In other news, if you want a good laugh then watch a new 50 Cent interview after the jump below with Booska-P that took place in Paris, France, which the bro Navjosh just sent over. At the end of the interview, 50 starts to imitate Tunechi's hilarious deposition videotape when asked if he robbed Gunplay's chain.
Forward to the 11:03 mark to see 50 Cent imitate Weezy F Baby.