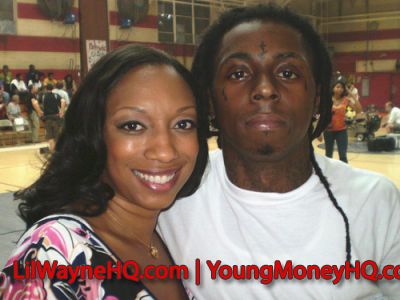 The Weinstein Company, the studio home of Lil Wayne and Bow Wow's Post-Katrina basketball film Hurricane Season, has just announced their 2009 – 2010 film slate. Unfortunately for those involved in making Hurricane Season and those Wayne fans hoping to get a glimpse of him playing a punk high school kid, the movie has been dropped from the schedule…again. Many involved with the film were optimistic that it would get a proper release but due to major financial issues facing the Weinstein Company including recent layoffs, the film has been shelved indefinitely. In a recent interview with the Times Picayune – New Orleans, Hurricane Season producer Raymond Brothers still hopes for the best.

"We're very grateful to the Weinstein Co. and (sister company) Dimension for making the movie in New Orleans — we spent $50 million in New Orleans. The movie tested extremely well, and we're very hopeful that in a very short period of time we'll come to some resolution about the release date."

Considering the multi-million dollar budget, urban appeal with Lil Wayne and Bow Wow and major star appeal with Forest Whitaker, one hopes this movie will not get the dreaded straight-to-DVD treatment. Some Wayne fan out there needs to start a petition and get this movie in theaters.
Shouts to WoooHa, and this movie is turning out like Rebirth with the push backs 🙁
Also hit the jump to see Juvenile talk about the old days with the Hot Boys, and Weezer perform "Can't Stop Partying" without Weezy:
httpv://www.youtube.com/watch?v=wTxR5akaCso
httpv://www.youtube.com/watch?v=6x1LZe_IBu0
At least we get an idea of what the song sounds like, just minus the Weezy verse. Shouts to datshyt for sending me this over.