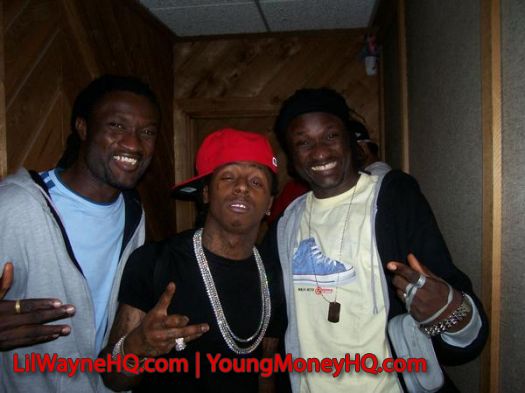 Here is a short snippet of a Lil Wayne verse over Gucci Mane's and Nicki Minaj's "A Failure" record. Nicki even says "I'm Minaj, that's Gucci, that's Wayne" on her verse here…
Download: Lil Wayne – Untitled Snippet
Shouts to TS
Hit the jump to read about Lil Wayne's tours coming the 26th spot for the highest grossing North American series of 2009 and Jay Sean wanting Kim Kardashian:
Dominated by veteran acts such as U2, AC/DC and Elton John, Cash Money/Young Money's headliner Lil Wayne was the only Hip Hop act to grace Pollstar.com's Highest Grossing Tours list for 2009.

Wayne, who was out on the road for almost nine months of last year, took the #26 spot, with amassed tickets sales of $42 million. According to Billboard.com, Weezy's tour attracted over 800,000 fans at 78 various venues throughout North America and Canada.
Shouts to HHDX, and Cash Money's Jay Sean wants one-on-one time with his crush Kim Kardashian:
😆