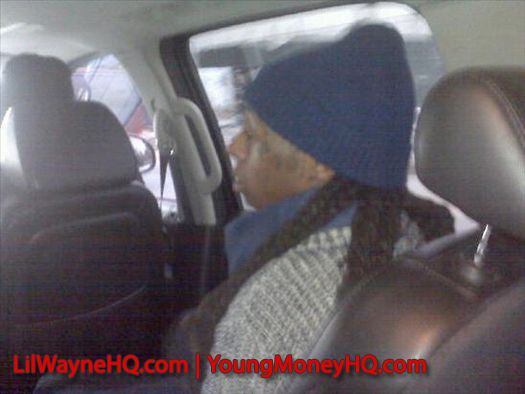 You have all probably heard this Lil Wayne verse on a few songs before in the past because there have been plenty of blends and unofficial fake songs using it, but we now have the official version. The record is called "Girl Like Her" by RL (of Next) and features Weezy F Baby. This version is also CDQ and has no tags on!
Download: RL – Girl Like Her (Feat Lil Wayne) [CDQ]
Hit the jump for Birdman's interview with XXL where he speaks on Lil Wayne, Cash Money and Tha Carter IV:
It seems like you never stop working or putting out music. What's in the works for Cash Money?

Shit, we workin'. We got Tyga's album. We workin' on Bow Wow's album, Brisco's album, Nicki's album, Wayne's album, my album, Jay Sean's album… A few movies in the works. Just grindin', bruh. I love the challenge of doin' music. We wanna be the best that ever did it and do the most. We got the opportunity and I promise you we're gonna go hard as fuck like we ain't got a dollar.

When you think about it, it's kinda crazy how Cash Money outlasted all the other labels that y'all came into the game with. Labels like, Ruff Ryders, No Limit and Roc-A-Fella.

I look at that shit as we went through war and we sustained the weather and we stood in the fog. Even when muthafuckas counted us out, we stood up and we manned up. We did everything we had to, to get where we're at today. I think God gives it to ya when he feels you're ready for it. It took us a long time; we had to go through a lot of changes. A lot of obstacles, losses, gains. I just think right now we're so great at this shit. We got so many young niggas who look at me and Wayne and what we've accomplished. You see the hunger that Drake and all the rest of those little niggas have because they're reaching for those stories. We work like niggas who never made a dollar and I think that's impressive to them. That makes them go harder. Those little niggas got promising futures.

As successful as the label has been in Wayne's absence, you gotta be very optimistic for when he comes home.

Can you image when Wayne comes out? He been gone, he ain't get to see this shit, he only been hearing it. When Wayne comes home he lifts everybody's spirits, he lifts everybody's value, he lifts the brand, he lifts everything. Wayne is gonna be the biggest artist in music, not just in hip-hop; in music. It's some Michael Jackson shit right here goin' on right before our eyes.

That's a wild comparison. What can we expect from Tha Carter IV? You know that's the one everybody is waiting on.

He's a beast; he went back to that raw rappin'. That nigga still be impressin' me with his music. I say that to say that I be around him a lot so the shit he do and say shouldn't be as impressive to me. I'm one of his biggest fans, I be geeked out on him. I watch him work, he's just cold. It's some magical shit to watch the young blood do what he do.

As much as you play the head coach, you have had some big records this past year, like "Money To Blow" and "Always Strapped."

Yeah, I'ma be in the building, bruh. I'm a chess player; I'm a check mater. I think it out nowadays. Wayne and 'em are real rappers. All them little niggas can rap their ass off. I don't try to do that. I just do me. At this point in my life with this shit, I just wanna have as much fun as possible. When my son come home, for me, I'm the happiest man that can ever be alive. I enjoy watching him and just getting in where I fit in. I ain't trippin' off this shit, but I'm trippin' off this shit. Ya feel me?