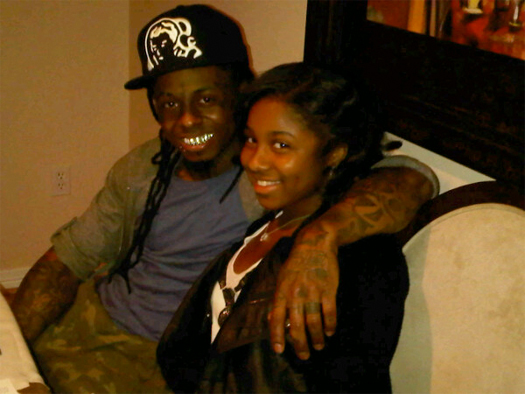 Lil Wayne left a brief letter on WTY yesterday wishing us the fans a happy Thanksgiving. Weezy spent his holiday in New Orleans with his family eating lots of food and watching lots of football. You can read his message below.
Hello world. I hope everyone had a great Thanksgiving filled with all the food and football you could handle. Mine was great for two reasons. I spent it in New Orleans and I spent it around family.

Enjoy this holiday season. Cherish these moments with your family. I love you all.

P.S. What are you thankful for?
After the jump, you can see a few pictures of Lil Wayne at DJ Khaled's birthday bash from last Wednesday at King Of Diamonds. Also, you can watch some more footage of Tunechi performing at the party, and he even performs "Bill Gates" at the end of the video.
PREVIOUSLY: Videos: Lil Wayne Performs "Steady Mobbin'" And "Miss Me" At DJ Khaled's Birthday Party