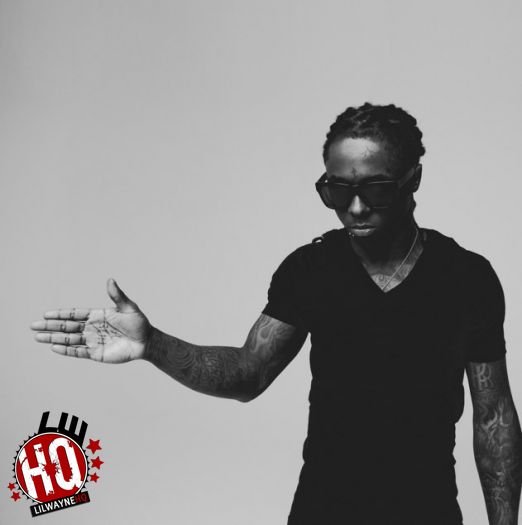 XXL magazine recently interviewed 50 Cent and during the interview, 50 spoke on how even though Lil Wayne is still one of the best rappers in hip-hop today, so many people are just comparing all of his new music to his older songs off his Tha Carter albums.
On your last verse from "My Life" you say, "I haven't been this fucking confused since I was a kid." What did you mean by that?
It's being in the position where you're the happiest person in the world, because the general public is deciding to support you as an artist, and it's almost a dream sequence for you as an artist. Everything's going your way, right? And you're successful long enough for the artist community to put a shadow of doubt over you. Meaning the guy that wants next, that wants to be the next artist, he wants his turn. So, if you stay in a position where you're winning, he goes, "Damn, I won't get a chance to be No. 1 as long as he's around, because he's No. 1." For some reason, they think they gotta get rid of the guy that's No. 1. It's like, you reach a certain point in your career—right now, I believe Wayne is at that point. He's had so many successful records that I hear people go, "Yeah, it's cool, but it ain't as good as it was when Tha Carter came out." And that's exactly what they did to me with Get Rich or Die Tryin'. So it feels like a cycle of things that artists experience.

So you think that kind of feeling is more a reflection of other people than the music itself, whether it's you or Wayne or whoever?
Exactly. When you get talent out there and they making good music—I mean, music marks time, so you never really get a second chance. Wayne came in as an artist—when that Carter record worked, he had been working how long before he got to that point? That wasn't a new artist. He was established, so he was ready for the attention and for the run that he actually got.
I totally agree with what Fiddy is saying here. Too many people (minus the haters because they will always say Wayne's music sucks) are saying Weezy's latest tracks and features are bad and nothing like the tracks and features he was putting out during 2006 to 2009. If you are one of those people, you need think who else is doing what Weezy did during those years in today's game? No one.
Also, the new music Lil Wayne puts out ain't even that bad like most people make it out to be. Weezy has been in this music game a long time and accomplished so much, which is why everyone should be appreciating that he still works hard for us all, and stop complaining or comparing his new music to his older music. In my opinion, Dedication 4 is one of the best projects to be released in 2012, but I still see a lot of people calling it bad just because they don't think it's as good as Dedication 2. WTF!
So to the people who keep comparing Tune's music to his earlier music, you need to move on already – it's nearly 2013!
"Times change motherfucker, get a new watch"
What are your thoughts ❓